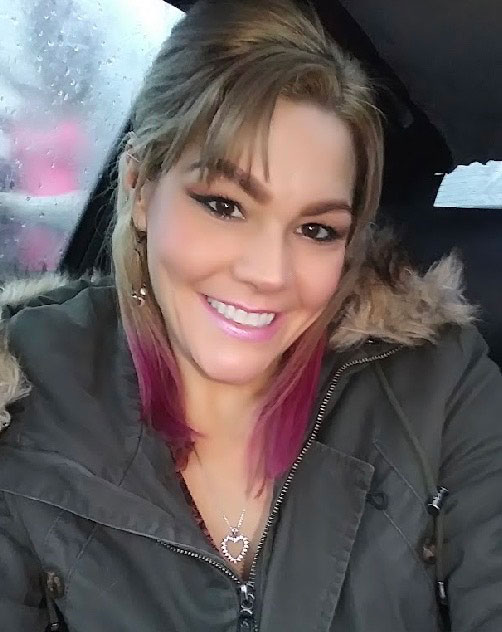 Molly Belle Jackson left this world suddenly on August 17th, 2022 at age 38.
She was born in Seattle on September 22nd, 1983. After graduating from Nathan Hale High School in 2002, she pursued her dream to become a cosmetologist. Molly also worked alongside her mom at the iconic Italian Spaghetti House in Lake City for many years.  She was a beloved member of the Tropical Tan family as well.  She most loved spending time with her amazing children and the rest of her family.  Molly was a talented and creative craftsperson.  She brought an energetic spirit and exuberance to every task she undertook.
Molly is survived by her children, Jayden and Kandace; her mother, Sharlene Jackson Pranger, stepdad Dean Davis; her sisters, Jesika Pranger, Rose Davis, and Moriah Jackson-Davis; her brother Blake Pranger; as well as a nephew, nieces and many cousins. Molly was predeceased by her father, Dan Burrows.  For those whose lives she touched, Molly left behind many beautiful memories.
Molly will be honored in a celebration of life ceremony on Sunday, October 23rd, 2022 at Legion Hall Park in Everett, WA at 2:00 p.m. with a reception following. In lieu of flowers,  please donate to the fund set up for the benefit of her children at Fundraiser by Teigan Borus : In loving memory of Molly Jackson (gofundme.com)
The post first appeared on Barton Family Funeral Service.