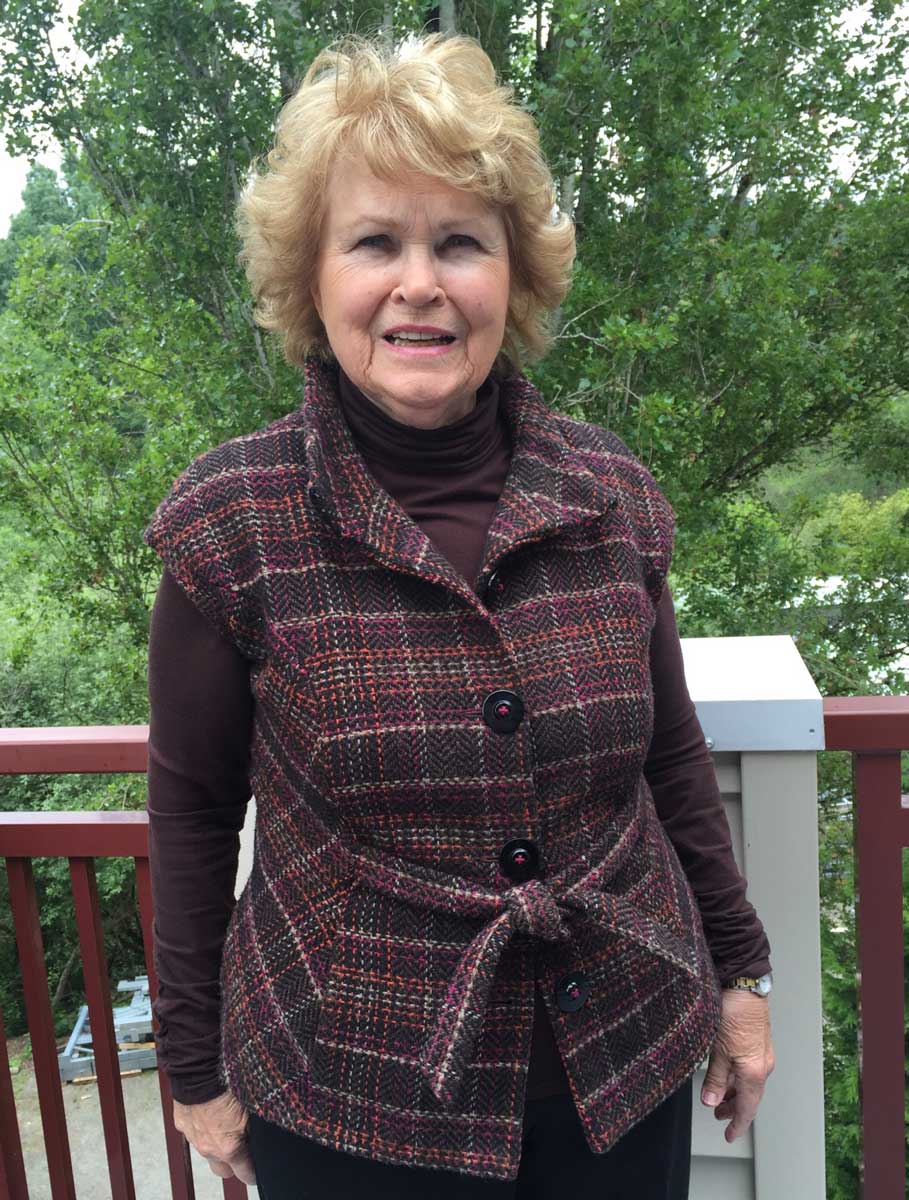 Jeanette Ina Johnson was called home to be with the Lord on November 9, 2022, at the age of 84.  Jeanette Ina Krogstadt was born in Hoquiam, Washington on September 12, 1938, to John Krogstadt and Hallie May Lundy Krogstadt. She was the youngest of four daughters and lived in Hoquiam and Aberdeen throughout her childhood. Jeanette met her future husband, Gerald (Jerry) Johnson, when they were ten years old, and he delivered the newspaper to the Krogstadt home. Jerry and Jeanette were married on September 12, 1958, at the First Baptist Church in Aberdeen, Washington and were married for 58 years until Jerry's death in 2017.
Jerry and Jeanette moved to Bellevue, Washington in 1968 where they raised their three children.  Jeanette enjoyed singing in the church choir, her bible study group, and her friends at Silver Sneakers. She loved to go out to lunch, the movies, and Husky and Seahawk football games. More than anything, she cherished being a mother and grandmother. She was always there for her family and will be remembered for her loving support, her beautiful laugh, and her delicious pies.
Jeanette is survived by her three children: Gordon (Gretchen) Johnson, Jodi (David) Reimer, and Gina Johnson. Grandchildren: Heidi (Malcolm) Muir, Kellen Reimer, and Jillian Johnson.  She is also survived by her sisters: Hallie Smiley, Elsie Friend, and Joan Stuart.
If you would like to honor Jeanette, you may make a donation in her name to:
Seattle Humane Society:
Juvenile Diabetes Research Foundation:
Or a charity of your choice.
The post Jeanette Ina Johnson first appeared on Barton Family Funeral Service.