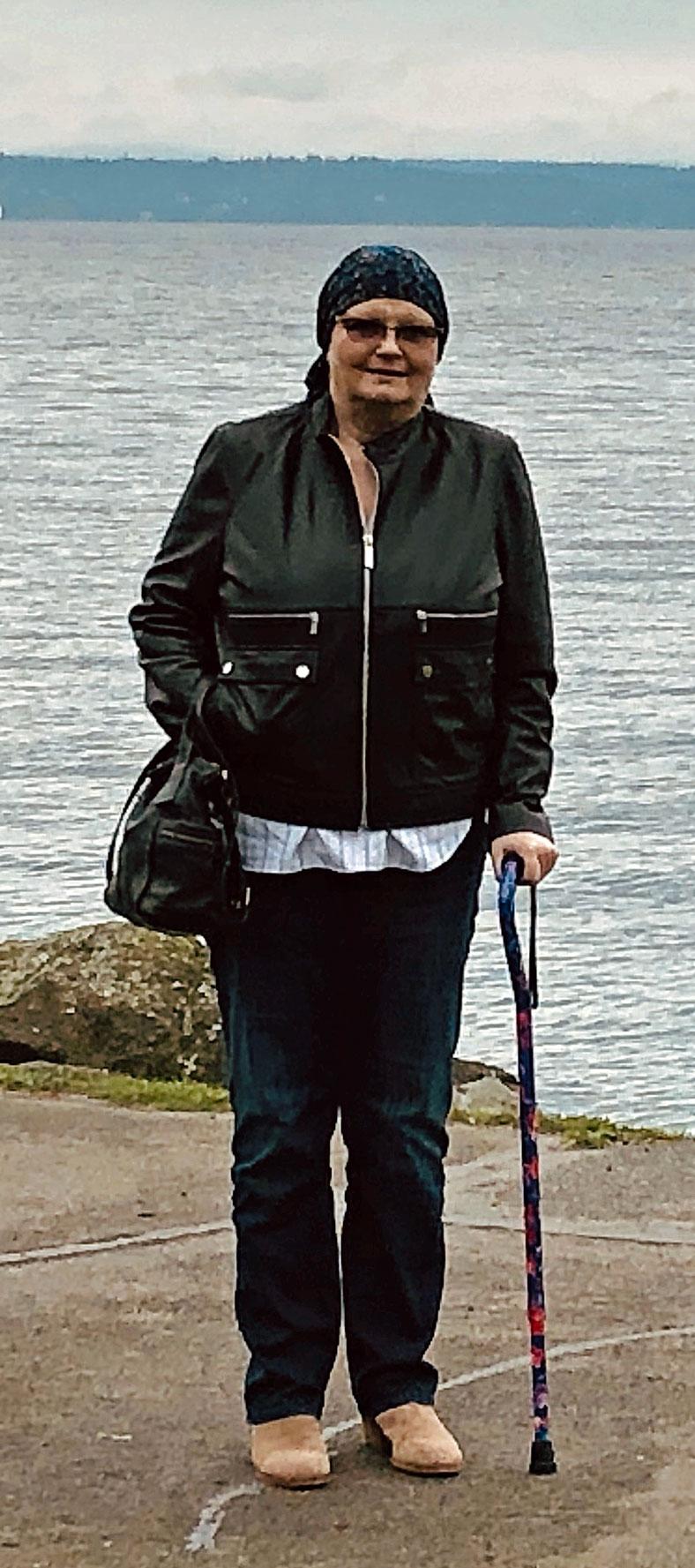 1956 – September 8, 2022
Jan Lee, 66, died peacefully and with dignity in Seattle on September 8, 2022 while surrounded by family and friends.  She is survived by sisters Marian Owen, Debbie Stewart (Kevin), Denise Little, and Colleen Little; nephews Gareth Hall and Jon Churma, along with Jon's sons Jonathan and Brandan.  In addition, she is survived by partner and ex-husband, Terry Lee, along with numerous close friends.  Jan was preceded in death by her mother, Barbara, her father Bruce, and in 2021 by her cat, Golly.
Jan was born in 1956 in Long Beach, CA to Bruce and Barbara Little and spent her early years moving with her family according to her father's duty station with the U.S. Coast Guard. The bases include those in California, Florida, Virginia, and Jan's favorite, Kodiak Island, Alaska, where she maintained lifelong friendships.
Jan retired as an Audit Assistant from King County Auditor's office.
Her interests included reading, hiking, shopping, and she had a talent for sewing and fabric. She took pride in her fashion sense.  Many lunch breaks consisted of a vigorous walk with friends from her job at King County Courthouse to Macy's, Nordstrom, or other shopping venues. The combination of exercise and retail was pleasing to her.  Many will miss Jan's positive attitude, her pleasant outlook, and her friendly approach to the universe.
The post first appeared on Barton Family Funeral Service.