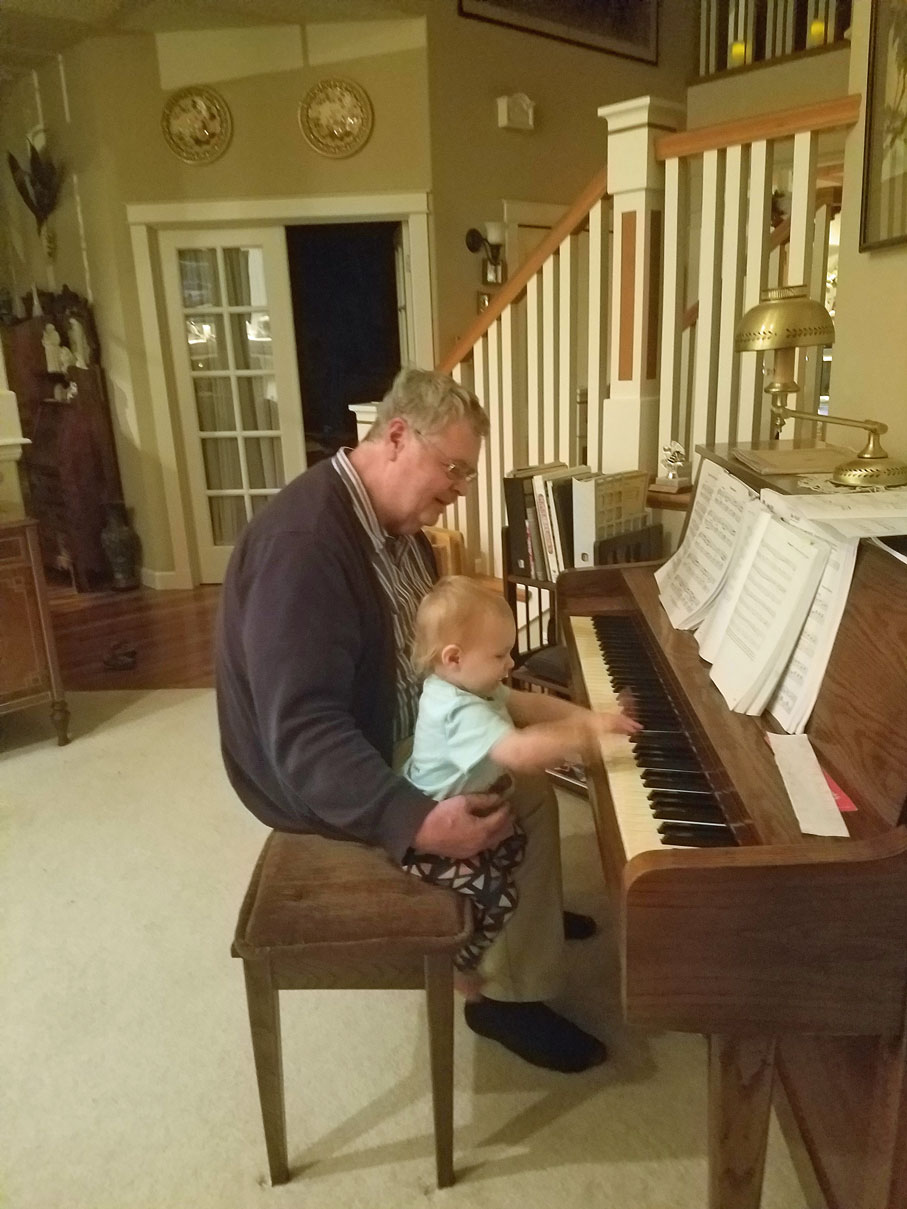 Donn Terry of Woodinville, WA passed peacefully in his sleep early in the morning of 14 September 2022 from pancreatic cancer. His family and friends saw him off with laughter, music (including his beloved Bach organ cantatas), and sci-fi short stories in the days preceding his passing.
Donn was born in San Mateo, CA on June 21, 1948, as the eldest son to Clifton and Janet Terry. His father's work took the family to Hawai'i, where he spent his later childhood and early adult years. While there, he developed a deep love of the islands, primarily through diving. He especially loved exploring the reefs and areas around Oahu and Maui with his brother Kenn and best friend Glenn. While he didn't get to dive all of his bucket list reefs, Tahiti was one of those he did get to explore after he retired, while his wife, Kathi, snorkeled above.
Donn met his wife Kathi at a matchmaking dorm dinner at the University of Washington in 1968, where he arrived a little late, soaked and bedraggled, but still stole Kathi's heart. After 2 years of dating, they were married in Mission San Jose, CA. They returned to Honolulu for a few years before moving back to the Seattle area for Donn to complete his PhD in computer engineering. Following his thesis defense, Donn and Kathi moved to Ft. Collins, CO, immediately prior to the birth of their first daughter, Kristin.  Then a "short" 5.5 years later welcomed Emily to the family.  He supported both of his daughters in all of their activities, always sure to encourage their curiosity and exploration of the world. He would frequently be found reading the latest sci-fi novel or collections of short stories; he also made sure to have a few groan-inducing quips or puns at the ready for any occasion.
Donn worked for Hewlett-Packard for 18 years, where he was actively involved in the POSIX/UNIX community, even getting a personalized POSIX license plate. He left HP to work at Softway, which was acquired by Microsoft a few short years, leading the family to move back to Seattle, where they have since lived. Coming back to Seattle was like coming home, and he was able to reconnect with college friends and go on many group trips, including sailing on cruises, going on houseboat trips, and contributing to far too much "trouble" with the "gang." Shortly after the move, Emily's best friend Armando also became part of the family, and Donn saw him as a son.
While not a consummate chef, he was a specialist in a few things, including a secret very coveted curry recipe, French onion soup, and "Terry" burgers. We will continue to remember him by making big pots of curry as often as possible, and seasoning burgers with some garlic powder and soy sauce (plus a few more secret ingredients).
He will be missed by all who knew him, for reasons innumerable; but his spirit will live on in his Ohana.
Donn is preceded in death by his parents, Clifton and Janet. He is survived by his wife Kathi, brother Kenn (Christine), daughters Kristin (Eric) and Emily (Adam), son Armando (Nolan), granddaughter Abby, nieces, nephew, and many grandnieces and grandnephews.
A celebration of life will be planned at a future date to be determined.
In lieu of flowers, donations are requested to:
Pancreatic Cancer Action Network/PanCAN ()
Girls Who Code (https://give.girlswhocode.com)
The post Donn Terry first appeared on Barton Family Funeral Service.