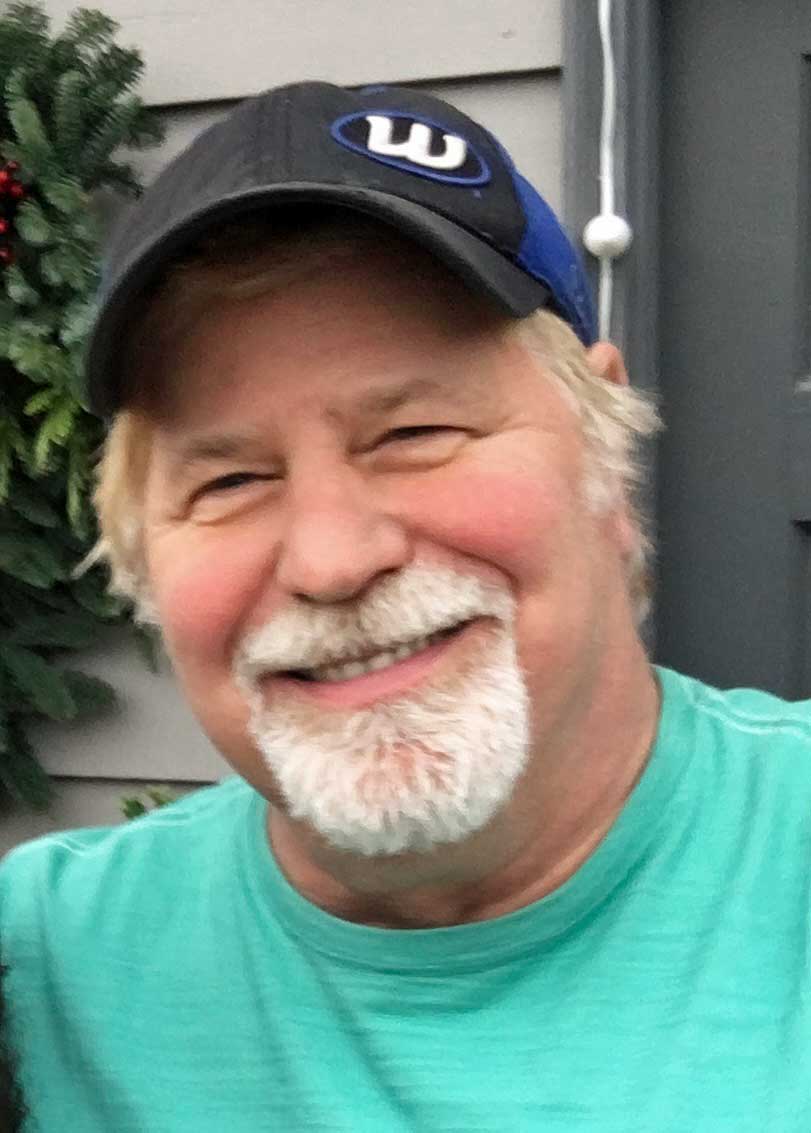 "One good person can touch more hearts that we will ever know."
Don McDaniel was definitely one of those special people. He will be remembered as a wonderful husband, a great father, a grandfather, a goofy but beloved brother, a favorite uncle, a special friend and neighbor to so many. "Donnie" to his family, was a big guy with a big voice and a big personality. He loved meeting people and made new friends wherever he went in his life. Don passed away on October 1, 2022, after a lengthy hospital stay. He has left a void in our lives and a hole in our hearts that seems too huge to imagine.
Donald Joe McDaniel was born on November 7, 1955, in Anderson, Indiana. He moved with his family to Washington state in 1964. He grew up and went to school in Federal Way. He graduated from high school in 1974 and joined the Army shortly thereafter. After being discharged in 1981, Don worked in the food industry for much of the 1980's and eventually moved to the Redmond area where he met his wife, Joanne. By this time, he had discovered a love for construction. He would work in the industry as a painter and eventually a master carpenter for the rest of his adult life.
Don married Joanne Sims in May of 1989, and in May of 1990 Casey Joe McDaniel was born.
They moved to Bothell, WA where they lived in a close community of friends and neighbors and are still in the same home 32 years later. Don coached little league baseball for many years and then moved from a position of Casey's coach to Casey's biggest fan. He was the proudest father in everything that Casey accomplished in his life.
Don loved watching football, cheering the Seahawks, riding his motorcycle on a sunny day with Casey and other buddies, playing racquetball and golfing when he had the time. He would barbecue all kinds of meals for anyone that would compliment him as a chef! He always had the willingness and ability to help others with a repair or two. It seems everyone has a "Don Story" about that very thing. His love for 70's music was evident every day. He sang along and was masterful at making up the words after the first verse of every song! He loved to watch movies, often watching the same movie repeatedly, even though he had every cable channel known to man!
Unfortunately, Don spent the entire summer at Evergreen Hospital in Kirkland, WA where he battled through every day with a variety of medical issues. His goal was always to get home to Joanne, to hold that new darling granddaughter, Marlee Jo, feed snacks to his dog Bear, and of course, take his motorcycle out for a last ride before the weather turned cold. He didn't shave the entire hospital stay because he decided he would play Santa this year for Marlee. He was able to grow out a mighty fine white beard in 95 days! Sadly, none of these things were to happen.
Don leaves behind his wife Joanne, his son Casey, (Brianna) and granddaughter Marlee, a sister, Diane, Kent, WA, two brothers, Robert (Janet) Bothell, WA. and William (Phyliss) Federal Way, WA. There are also a number of very precious nieces, nephews, great nieces, and nephews that he loved so dearly.
His light will live on in the people who knew and loved him.
A celebration of life will be planned for the spring of 2023.
The post first appeared on Barton Family Funeral Service.