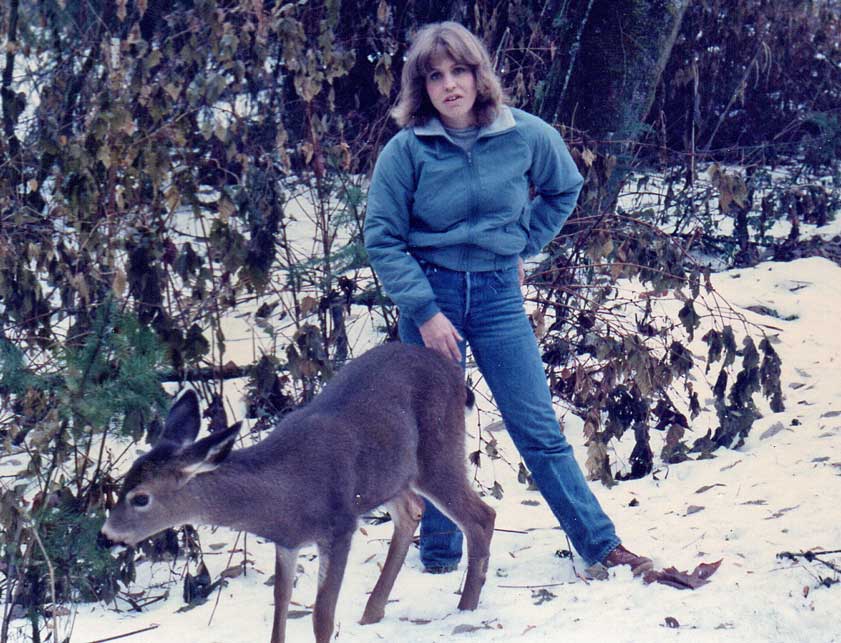 February 20, 195 1 –  October 26, 2022
Diann was born in Seattle on Feb. 20, 1951 with a gift. She had an endless and boundless love of all animals. She used this gift her entire life in the service of  animal welfare.  She volunteered at numerous shelters and rescue/rehab centers, including PAWS, Wolfhaven and Woodland Park Zoo in Seattle, while attending The University of Washington where she earned a Bachelor's degree in Wildlife Science.  She then went to the Houston Zoo as an apprentice keeper working with big cats before returning to Seattle and the Woodland Park Zoo as a keeper working with many different species until her retirement.
Diann will be forever loved and missed by her family, many friends, and the countless creatures she benefitted along the way.  She passed away suddenly on Oct. 26, 2022 of natural causes at the home she loved on a farm in Snohomish, WA. with her beloved dog "Buddy" by her side. Diann not only had a gift, Diann was a gift.
She is survived by: her sisters Loraine and Karen, her brother John, nieces Fauna and Robin, nephew Elliot, grandnephew Ronan, her best friend since childhood Rena, and "Buddy".
The post first appeared on Barton Family Funeral Service.