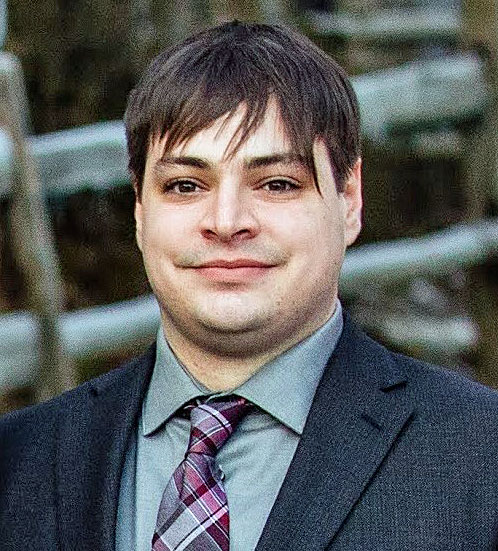 Brian Richard Inch was born on September 19, 1992 in Everett, Washington. He passed away on December 7, 2022 in his Kent home. He is survived by his mother Karen Inch, his father Todd Inch, his brother Jason Inch, and numerous grandmothers, aunts, uncles, and cousins.
Brian lived in Seattle and its suburbs. He grew up in Marysville and Kenmore, lived in several north Seattle neighborhoods as an adult, and moved to Kent in late 2021.
Witty, amazing smiles, passionate, fun, energetic, loving, compassionate, faithful, dedicated, geek, and "bad joke teller" are some of the words and phrases frequently used to describe Brian.
His family is sad that he is gone, proud of his accomplishments, thankful for the life he shared with so many others, and happy that Brian is now in a place of peace and love, without worries or concerns – his eternal Father's house.
In 2011, Brian graduated from Secondary Academy for Success high school as class Valedictorian. While there, he received a scholarship from the Bothell Chamber of Commerce and also earned 23 college credits at Cascadia College, where he earned a Faculty Honors recognition for scholastic achievement.
Starting in 2012 as a "K-Lister", Brian worked at Maple Leaf Ace Hardware until 2017. He was promoted and became a Senior Clerk in 2015.
In 2017, Brian starting at Ballard Industrial as a front counter salesperson. After receiving pump systems training and certification in 2019, he became a Fluid Handling Specialist for Inside Sales. In 2021, he started working at the Ballard Industrial Authorized Service Center in Kent.
Brian was active in church throughout junior and senior high school. In 2008, he received a believer's Baptism and became a member of Inglewood Presbyterian Church at the age of 15. As a teen, he assisted with leading several younger student events and he participated in four week-long mission trips. As an adult, he assisted in leading the high school mission trip in 2014.
In high school, Brian completed the Landmark Worldwide Forum for Teens, a personal development program. He went on to complete the Advanced Course and the Self-Expression and Leadership program, which he later coached. He also assisted with several Landmark programs as both a teen and young adult.
Brian was a devoted and beloved counselor at REACH Ministries' annual family camps from 2014 to 2022, where his camp name was "Spry". Several REACH volunteers became close friends over the years.
Brian's hobbies included online and in-person gaming, including Magic the Gathering, World of Warcraft, Dungeons and Dragons, League of Legends, Minecraft, EVE Online, and Kingdom of Loathing. He attended several Emerald City Comic Con conventions, where he also assisted for several years.
Brian was a proud member of the LGBTQIA+ community, where he built close friendships, participated in several Pride marches, and enjoyed outdoor camping. His interests included cooking, fantasy novels, computers, locksmithing, cats, and Star Trek. He was also known to befriend homeless people in Ballard.
A Celebration of Life service was held at Silver Creek Family Church on February 18, 2023 to recognize his accomplishments and honor his many friendships.
Brian died unexpectedly in his sleep from liver and heart damage caused by a lifetime of drinking.
The family would appreciate any donations made in Brian's honor to , which supports HIV-positive children, families, and adults, helping them to flourish with dignity and self-worth. Brian loved his REACH "family" and the positivity and acceptance it stands for.
Memories and tributes, a link to video of the Celebration of Life service, and photo slide shows are available on the https://brian.agrog.com web site. Thank you for visiting.
The post Brian Richard Inch first appeared on Barton Family Funeral Service.