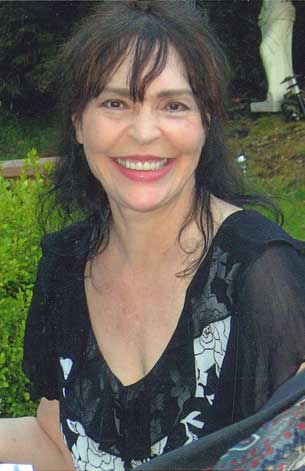 Ardyth Ann Bakken, 77, of Seattle, WA, passed away peacefully on November 12, 2022 at home surrounded by her family and friends.
Ardyth was born on May 28, 1945, to Felix and Rose Wald in Bismarck, ND. She graduated from St. Mary's High School, Bismarck, ND in 1963. That same year Ardyth met Rodney Curtis Bakken at the Easter Monday dance in Napoleon, ND. They married on May 15, 1964.
Attempting to describe a life in just a few lines is an impossibility. Ardyth spread love, beauty, magic, and joy wherever she went. Her open heart resulted in friendships with a depth and caring that is all too often not seen in this world. She embraced poetry, art, traveling to Italy, spirituality, numerous healing modalities, and teaching. She hosted beautiful dinners, art days and tea parties. She had a gift for bringing people together. In her final days she once again brought her family and friends together. As a friend whispered in her ear that she was going to heaven where there are streets of gold, she replied, "OH! They know how to decorate!"
She is survived by her loving husband of 58 years and their four children, Anita Canham, Melissa Alarid and husband Jason Alarid, Renee' Bergeson and husband Mark Bergeson, and Susan Schuchman. Their grandchildren, Mariah Hameed and husband Joel Hameed, Aleah Farb and husband Seth Farb, Kendra Canham, Jessica Schuchman, and Seren Alarid. Their three great-grandchildren, Korah and Reyah Farb, and Daniel Hameed. And her sisters, Elaine Bowman, and Virginia Dunstone.
We will continue to celebrate her life and the gifts of love, healing and friendship she has given to us. Our deepest gratitude for the support and prayers we have received and for all those that uplifted her with love, prayer, praise, and singing as she passed from this world to the next.
Our wondrous and beautiful Ardyth is now at peace.
 A Memorial Mass Will Be Held In Her Honor
Saturday, November 19, 2022, 11:00 AM
Reception immediately following:
St. John Mary Vianney Church
12600 84th Avenue NE
Kirkland, WA 98034
 LIVESTREAM
You can access the livestream without a Facebook or YouTube account. Simply go to our Facebook Page or YouTube Channel, and the livestream will pop up at the scheduled time.
https://www.youtube.com/channel/UCVSXcjHEFAUUFF0kGTzdZ9w
The post Ardyth Ann Bakken first appeared on Barton Family Funeral Service.