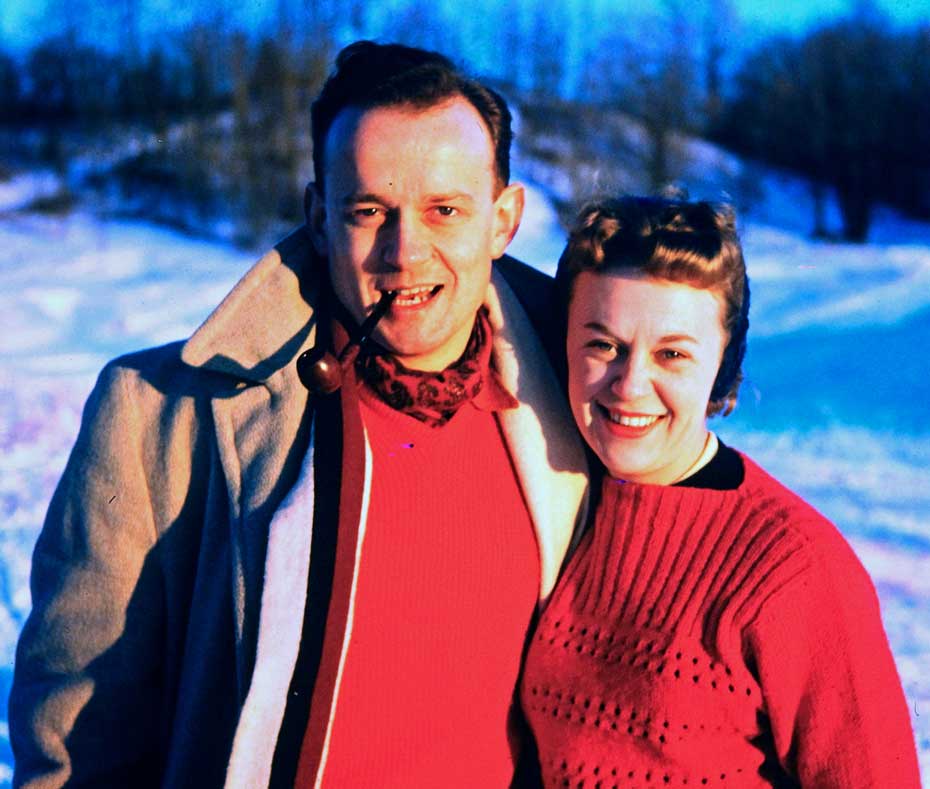 Deeply loved Husband, Father, Grandfather, and gentle soul Alan Gregor Lowe passed away on November 11, 2022 in Redmond, Washington at the age of 92.
Alan was born in England in the spring of 1930 and was living in the British Channel Islands at the age of 9 when he and his family had to be evacuated from the islands due to the impending German invasion. Alan was sent to the relative safety of Edinburgh, Scotland where he lived through the remainder of World War II. Alan developed a great love for airplanes as a boy and this enthusiasm led him to serve three years in the Royal Air Force and later earn his degree in Aeronautical Engineering from the University of Bristol.
English engineers were in high demand overseas, so Alan moved from England to Toronto, Canada in the mid-1950s where he met his future wife, Joan Durkin. Joan, also born in England, moved to Toronto to work in the hotel industry. After just a few months of dating, Alan and Joan immigrated to the Unites States together. They started their American adventure by tying the knot at the Little Church of the West in Las Vegas, Nevada before settling in Los Angeles, California.
Between 1960 and 1967, Alan and Joan moved back and forth between Los Angeles and Seattle, Washington due to Alan's engineering work. Their first son, Andrew was born in Los Angeles in 1960 and their second and third sons, Martin and David, were born in the Seattle area in 1962 and 1966, respectively. 1967 found Alan and Joan back in Los Angeles, and by 1970 Alan had earned his Master's Degree in Business Administration from the University of Southern California. Despite working full time and earning his Master's Degree, Alan made sure to read to his youngest son at bedtime and coach his two older sons' youth soccer team. In 1974, Alan and Joan were seeking a life change and moved the family to Rockford, Illinois. During their time in Rockford, Alan and Joan were shocked to discover there was no youth soccer organization in their area. The two of them worked to establish a youth soccer league in Rockford so that their sons could continue to enjoy playing soccer. After four years in Rockford, Alan and Joan realized they missed the Pacific Northwest and moved back to the Seattle area where they lived out their remaining years.
Alan and Joan loved to travel. Whether small weekend getaways or larger trips, Alan and Joan made time for adventures. After Alan retired in 1995, he and Joan had even more time to travel. In retirement they traveled to Australia, New Zealand, Fiji, the Caribbean, various countries in Europe, and of course, had multiple trips to England to visit family and friends. Alan was an avid reader, had a fondness for history, and enjoyed visiting museums; he particularly enjoyed the Museum of Flight in Seattle.
Alan was preceded in death by his wife of 57 years, Joan Lowe, and by his elder sisters Dorothy and Maureen. He is survived by his 3 sons, multiple grandchildren, and extended family. He was devoted to his family and took pride in his children and grandchildren. His intelligence, kindness, generosity, and irreverent sense of humor will be greatly missed. There will be no formal funeral service for Alan. The family asks that those who knew Alan keep his memory in their hearts.
The post first appeared on Barton Family Funeral Service.